Moulding Expo Stuttgart 2019
21. – 24. Mai 2019
with VDWF joint stand
The Molding Expo is the showcase of tool, model and mold making - in the middle of the largest market for industrial goods and on the most beautiful and modern exhibition center in Europe.
Voices to the Molding Expo
Here you can see and hear statements about the Molding Expo
---
Downloads
Below you will find the registration form, which you should send signed by fax or e-mail to the VDWF office.
Data and facts of past fairs:
---
Present yourself to the market on more than 1000 m²!
The trade fair appearance of the VDWF is one of the biggest at the Molding Expo. Join in and benefit from a professional appearance.
---
The exhibition system of the VDWF: the appearance fits!
The modular exhibition system allows different configurations to be tailored to the needs of each exhibitor. In the pictures you can see some examples.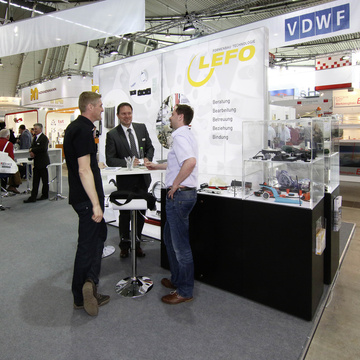 ---