Head office Schwendi
The VDWF has its head office in Schwendi. The small Upper Swabian community lies in the triangle between Ulm, Biberach, and Memmingen. Managing Director Ralf Dürrwächter and two employees – Melanie Hofmann and Andrea Jocham – are located at Gerberwiesen 3 (the VDWF's postal address). The VDWF head office in Schwendi is responsible for the southern region and works together with the branch office in Lüdenscheid (north-western region) and Schmalkalden (north-eastern region), to organize events such as trade fair appearances, trade conferences, working groups, delegation trips, or industry events.
Verband Deutscher Werkzeug- und Formenbauer e.V.
Gerberwiesen 3
D-88477 Schwendi
+49 (0)7353 988600
info@vdwf.de
---
Lüdenscheid Branch
Since 2018, the VDWF has been operating a branch at the Kunststoff-Institut Lüdenscheid for the North-Western area of Germany. The plastics institute was founded in 1988 as an «extended workbench» for the industry. Today, its service combines scientific know-how with the realities of manufacturing. Over 100 specialists in material-, method-, tool-, surface-, process-, and testing- technology support the development and implementation of products, tools, and process flows at the plastics institute. In addition, the plastics institute offers a unique infrastructure of training and further education – including classes on tool and mold making. The Kunststoff-Institut Lüdenscheid network consists of over 380 dynamic companies. Using this network, the VDWF maintains an active collaboration in research and training. Through the Lüdenscheid team in the branch office, the VDWF has privileged access to what the South Westphalian innovation clusters have to offer.
VDWF branch office Lüdenscheid
Kunststoff-Institut Lüdenscheid
Karolinenstraße 8
58507 Lüdenscheid
---
Schmalkalden Branch
Schmalkalden is the VDWF location for further education. It is located in the state of Thuringia, Germany. It is responsible for the North-eastern region of Germany. At the Schmalkalden University of Applied Sciences, six courses on tool and mold making are currently being offered in cooperation with the VDWF:
Application Technician (FH) for Additive Processes / Rapid Technologies
Project Manager (FH) for Tool and Mold Making
Applied Plastics Technology (M.Eng.)
Mechanical Engineering and Management (M.Eng.)
Information Technology and IT Management (M.Sc.)
Electrical Engineering and Management (M.Eng.)
Professor Thomas Seul, President of the VDWF, is Vice-President for Research and Transfer at the university. Under his leadership, product- and process developments in medical technology based on DIN EN 13485 – specifically Design Control Guidance for Medical Device Manufacturers (FDA) are being developed at the Laboratory for Applied Plastics Technology. The range of services includes:
Qualification and verification of injection molding tools and processes (DQ/IQ/OQ/PQ/PV)
Plastics testing and analysis
Construction of injection molds (processes and technologies)
Additive manufacturing of plastic and metal components using the FDM process
Bioanalytics: studies of plastics' biocompatibility (cytotoxicity)
Laser-welding and -cutting of plastics, especially for medical and optical applications
In 2019, according to the independent rating portal, FernstudiumCheck, the university was the «Most Popular Distance-Based Learning Provider». In 2020, the university won the «Top mentoring» category with a 100 percent recommendation rate.

VDWF branch office Schmalkalden
Blechhammer 4 – 9
98574 Schmalkalden
Telefon: +49 3683 688 2103
President
Prof. Dr.-Ing. Thomas Seul
Professor at Schmalkalden University of Applied Sciences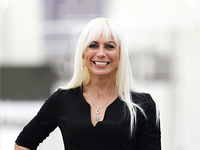 Trade Fairs, Delegation Trips, Events
Claudia Michel
VDWF branch office Schmalkalden
+49 (0)162 3567853
claudia.michel@vdwf.de