Moulding Expo Stuttgart 2023
13. - 16. June 2023
with VDWF joint stand
The Molding Expo is the showcase of tool, model and mold making - in the middle of the largest market for industrial goods and on the most beautiful and modern exhibition center in Europe.
---
Voices from the Moulding Expo
Here you get to see and hear statements about the Moulding Expo
---
---
The VDWF exhibition system: The appearance fits!
The modular exhibition system can be used to realize different configurations tailored to the needs of each exhibitor. In the images you can see some examples.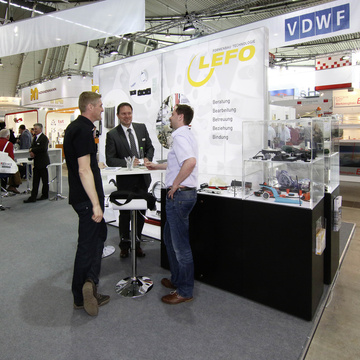 ---